Vita huset-skådisarna spelar igen
Min favoritserie genom tiderna är Vita huset. Den gjordes 1999–2006, och efter det har det varit ganska tyst om de flesta skådisarna i serien. Aaron Sorkin, som skapade serien (och också skrev manus till "A Social Network"), gjorde också serien "Studio 60 on the Sunset Strip" där Bradely Whitford (Josh Lyman i Vita huset) spelar, men den lades ner efter bara en säsong.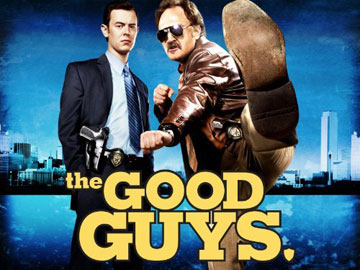 Nu är Bradley Whitford tillbaka i serien The Good Guys där han spelar en nerdekad polis i Washington. En humoristisk polisserie kanske man kan kalla den. Upplägget går ut på att han och hans partner (som vill göra allt på rätt sätt) på olika sätt ramlar in i stora brottshärvor när de tror sig utreda småbrott. Den är faktiskt riktigt bra.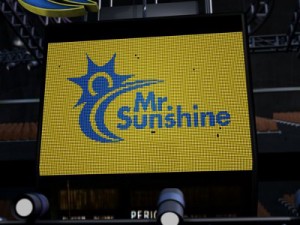 Den fantastiska Alison Janney, som spelade pressekreteraren CJ Cregg i Vita huset, är också tillbaka i en ny komediserie. Hon har dock bara en biroll, bredvid huvudrollsinnehavaren Matthew Perry. Även han har nu fått en comeback efter Vänner (han är dessutom en av dem som skapat och skriver serien). Den nya serien heter "Mr Sunshine" och handlar om Ben Donovan som är chef för Sunshine Center. Det är en snabb och skruvad komedi som verkar mycket lovande, så här efter första avsnittet. Alison Janney är verkligen briljant. Den regisseras dessutom av Thomas Schlamme som också jobbade med Vita huset. Se trailern här under.
Om eller när de här serierna kommer på svensk tv återstår att se.
Dessutom gjorde Joshua Malina (Will Bailey i Vita huset) ett inhopp i senaste avsnittet av Big Bang Theory.